Pro Bono Partnership of Ohio Awarded $54,200 Grant from the Ohio State Bar Foundation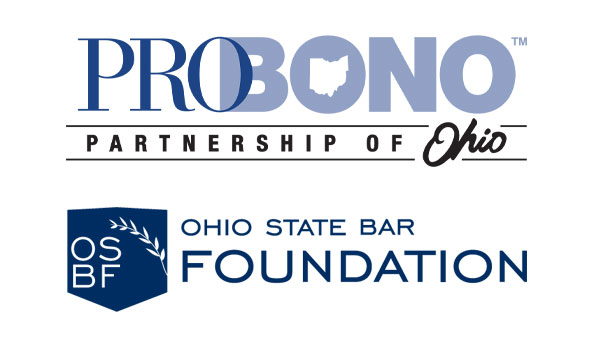 Pro Bono Partnership of Ohio (PBPO) is pleased to announce that it has been awarded a grant of $54,200 by the Ohio State Bar Foundation (OSBF).  This generous gift is the second largest grant PBPO has received since its founding, and it will fund PBPO's work to strengthen the legal foundations of small, community-based nonprofits throughout the Cincinnati and Dayton, OH areas.
During this project, PBPO will provide a Nonprofit Legal Checkup to at least 35 local nonprofit organizations. One of PBPO's signature services, a Nonprofit Legal Checkup includes the review of a comprehensive list of potential business legal needs, often resulting in at least eight foundational legal matters to be addressed by PBPO and its expert attorney volunteers – all at no cost to the organization. In turn, this solidifies a strong legal foundation for each nonprofit, freeing up time, space, and funding for their leaders to do what they do best – focus on their own essential missions and communities they serve.
"PBPO and its 820+ attorney volunteers work tirelessly to ensure the legal needs of our nonprofit community are addressed," stated Susan Street Whaley, PBPO Board President. "By focusing our work on connecting with small, community-based nonprofits, PBPO promotes access to justice for organizations that might otherwise not have access to expert legal advice and ongoing support."
"The Ohio State Bar Foundation is proud to make this award to PBPO through our Spring Grant Cycle. Providing pro bono assistance for nonprofit organizations will ensure that those organizations can better execute their missions and better serve their communities. PBPO's growth through the years has been remarkable, and we continue to be impressed by PBPO's commitment to building a better justice system in our state by providing access to the legal services that nonprofits need most." – Lori Keating, OSBF Executive Director
"We are humbled by the generous grant award from the OSBF. PBPO already provides direct business legal services to more than 290 nonprofit clients throughout Southwest Ohio, and this project will enable our team to meaningfully and strategically expand our direct legal services to new nonprofit clients in need of our support. I have no doubt that this will create a ripple effect of service in our community, far beyond what any one of us can do alone," stated Erin Childs, PBPO Executive Director.
Since its founding in 2015, PBPO has empowered more than 820 attorney volunteers to donate their time and talent to our community. Handling over 2,100 unique legal matters for 290+ nonprofit organizations in Cincinnati and Dayton, PBPO has provided an estimated value of legal services and education for nonprofits value at more than $6.1 million.