Nonprofit Highlight: Madisonville Community Urban Redevelopment Corporation (MCURC)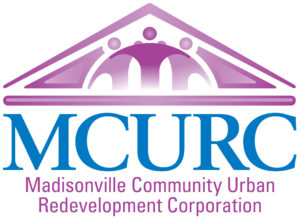 The Madisonville Community Urban Redevelopment Corporation (MCURC) is a nonprofit community development corporation focused on advancing Madisonville through comprehensive community development to improve quality of life for all. Founded in 1975, MCURC supports the neighborhood by encouraging economic development, engaging the community through events, supporting housing development and rehabilitation, and health and wellness initiatives.

In December 2018, developers and city officials broke ground on a mixed-use real estate development project in the heart of Madisonville. Ten years in the making, this project includes the development of 100 mid-to-low income apartments, new retail and office space, restaurant space, and even a brewery. This project involved multiple community and corporate partners, a complex financial package, and a complicated real estate development agreement. PBPO attorney volunteer, Don Shuller, was instrumental in guiding MCURC's executive director through the various stages of the development agreement negotiations. Photos of the groundbreaking and current status of the development can be seen here.
 "If it weren't for Pro Bono Partnership, we never would have crossed the finish line on this transformational development at Madison & Whetsel. The development agreement, the financing and so many other elements of this project were extremely complicated and Don Shuller dedicated an incredible amount of his time, expertise and patience to make sure that our neighborhood and our organization got the best deal it could possibly achieve. We may have to name a street after him to truly show our gratitude for all that he did."
Other current projects at MCURC include the Madisonville New Homes program with the City of Cincinnati. They built 4 new homes for moderate income buyers and will be building 5 more later this year. They recently rehabbed the historic home of famed archeologist Dr. Charles Louis Metz, which will house MCURC offices and also includes office space available to rent on the second and third floor. They are developing the Little Duck Creek Trail as a bicycle path in the woods through the heart of the neighborhood. Upcoming community events include family-friendly Tuesdays in the Park in Bramble Park at 6:30 pm in June and July, and the Madisonville 5K in September. Read more about MCURC on their website: www.mcurc.org