Volunteer Spotlight: Matthew Wagner
Frost Brown Todd was recognized as the 2017 Law Department of the Year because of attorneys like Matt Wagner.  Matt has worked extensively with PBPO client, Gorman Heritage Farm, to assist them with several employment-related projects.  He went above and beyond in his work with them.  "Matt is a rock star and we are so lucky to have him on our team!" – Tricia Watts, Gorman Heritage Farm Executive Director
Why does Matt volunteer with PBPO?
"I love volunteering with PBPO because it matches my expertise with nonprofits that need my specific expertise. PBPO really helps us be more efficient with the impact we can make by volunteering for nonprofits in the community. It gives me a much more direct opportunity to feel like my expertise can make a positive impact in the city." -Matt Wagner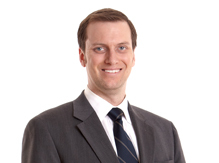 Matt works in the International Services Division at Frost Brown Todd and is an employment counselor, litigator, and immigration and international personnel issues expert.  Prior to attending law school, Matt worked at F+W Media in Cincinnati in their Book Production Department. In addition to his volunteer work with PBPO, Matt has also been involved in pro bono immigration work and is a board member of the Denny Beuhler Memorial Foundation, which raises money for financially distressed families facing catastrophic medical bills in the Winton Woods community.
Outside of his professional and volunteer work, Matt is also a musician and father to two toddlers – quite a busy and talented guy!  We are grateful to Matt for sharing his talents and legal expertise with PBPO nonprofit clients.