Nonprofit Highlight: Brighter Connections Theatre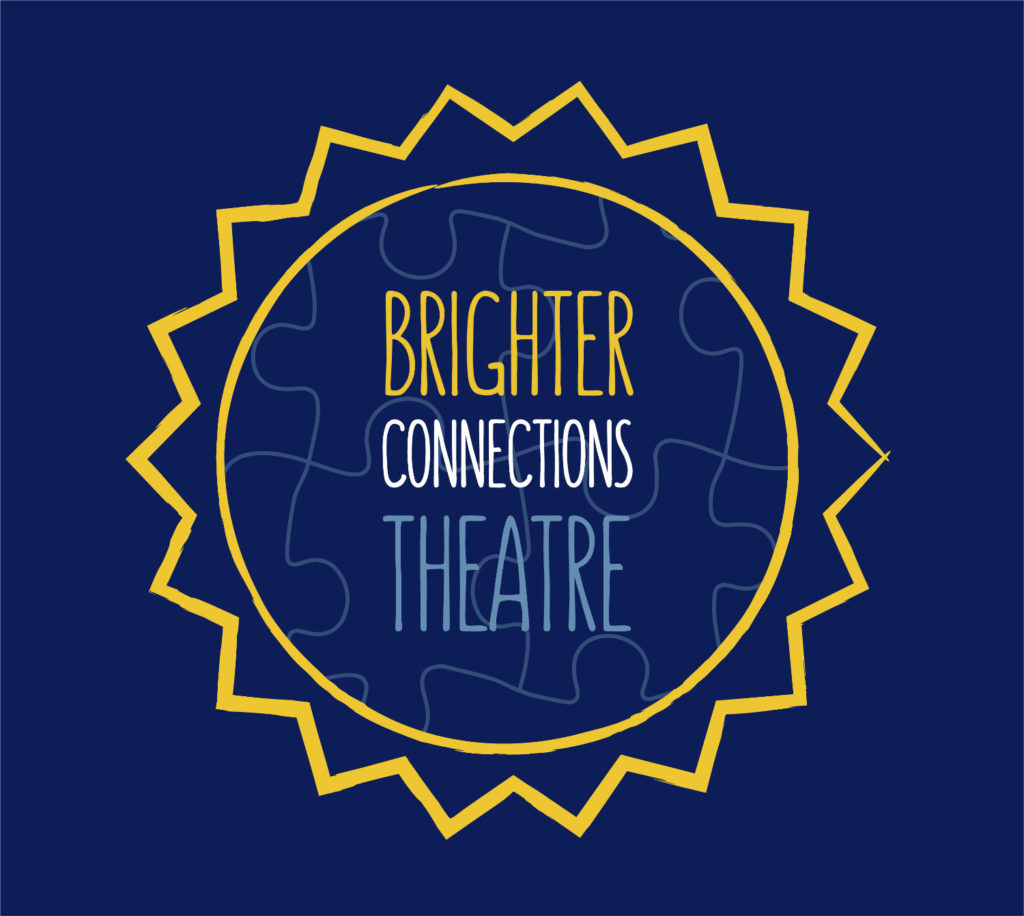 Many families of young people with autism and communication differences struggle to find recreational activities that are both welcoming and nurturing. Brighter Connections Theatre (BCT) provides innovative recreational theatre programs, utilizing educational best practices and therapy-based techniques, to work on the person-centered goals of all cast members. Initially conceived as a college research project, BCT creates compelling theatrical experiences in an inclusive environment with neurodiverse young people, building life skills one act at a time. It utilizes theatre to improve life skills, such as self-advocacy, self-awareness, communication, emotional, and social skills.
"We turned to PBPO to help us take the steps necessary to grow and continue serving our current and new cast members, especially in the virtual sphere. We worked with wonderful and highly professional volunteer attorneys to develop policies so that we can offer virtual programs and continue to provide professional instructors. Without PBPO and their highly qualified volunteer attorneys, we would not have been able to take this next step. We sometimes still find ourselves thinking that PBPO is too good to be true!" -Katie O'Leary, President and Founder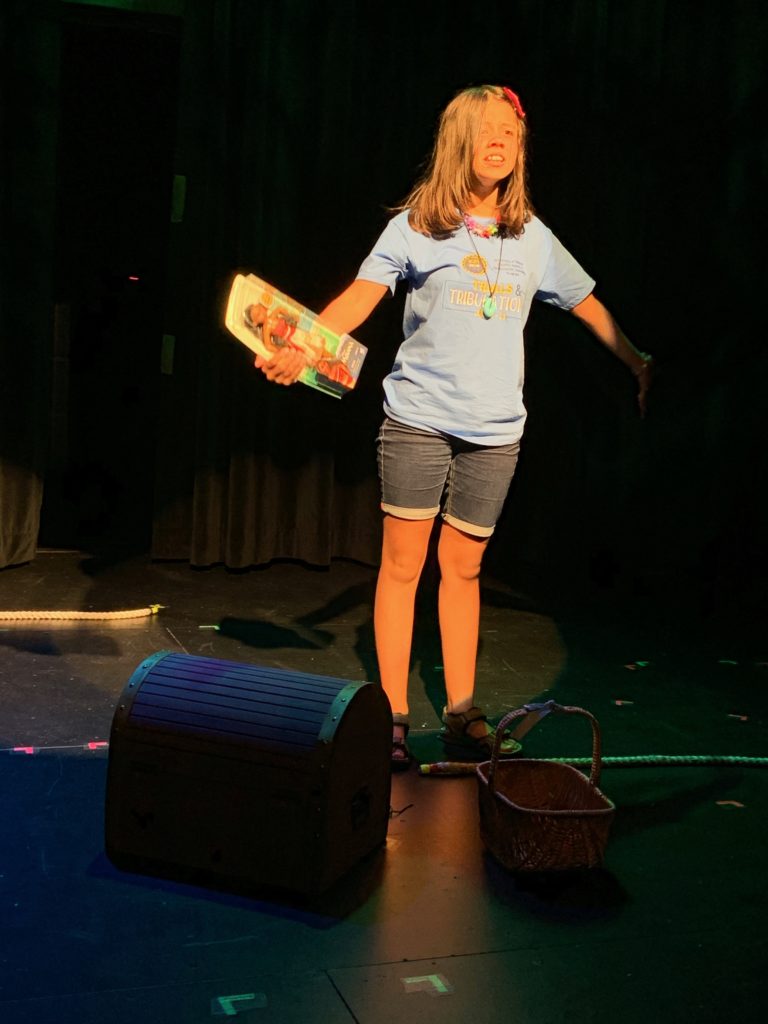 Brighter Connections Theatre provides programs that enrich lives by welcoming and celebrating our differences and strengths in a community where all belong. It believes that the arts, and specifically theatre, provide a way for children with Autism Spectrum Disorder to confront and overcome challenges in a way that is both productive and fun. With role play exercises, theatre games, warm-ups, rehearsals, performances, and an amazing team of volunteers and actors, BCT provides an environment for children to learn to express themselves in new ways. Originally designed for individuals with autism, BCT now serves a wide variety of populations that benefit from the social, behavioral, and communication benefits theatre has to offer. 
BCT's program is offered every summer to children ages 8-18 with autism or other special communication needs, although others are also welcome to participate. The cast members come together during rehearsals to work on personal goals while playing games, improvising, role playing social skills, and creating, writing, and performing their own original sketches. This six-week program culminates in a weekend of performances for family and friends on the University of Dayton's campus. BCT recently expanded its program offerings to after-school, due to the success of its summer program. 
History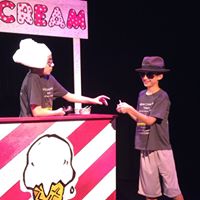 Brighter Connections Theatre began as a college research project in Dayton, Ohio, in the summer of 2013. Several students and their families agreed to be research participants in founder Katie O'Leary's college honors research project, The Effects of Drama Therapy for Children with Autism Spectrum Disorders. The purpose of the project was to investigate the benefits of the therapeutic use of theatre in children with Autism Spectrum Disorder and other communication disorders improve their social, behavioral, and communication skills.
For three summers, Brighter Connections Theatre collaborated with the Dayton Theatre Guild, which generously provided theatre and rehearsal space. The program became a separate 501(c)(3) nonprofit organization in 2015 with a mission of providing this theatre program to more Dayton area students.
In 2016, Brighter Connections Theatre began collaborating with the University of Dayton's Theatre, Dance, and Performance Technology Program. This collaboration enabled even more program enhancements for their participants: the addition of technical theatre support, including costumes, lighting and sound design, UD student and faculty volunteers as cast members, and the opportunity for all cast members to engage with technical theatre elements. Every summer, students rehearse and perform in UD's Black Box Theatre on campus. 
Adaptation for Covid-19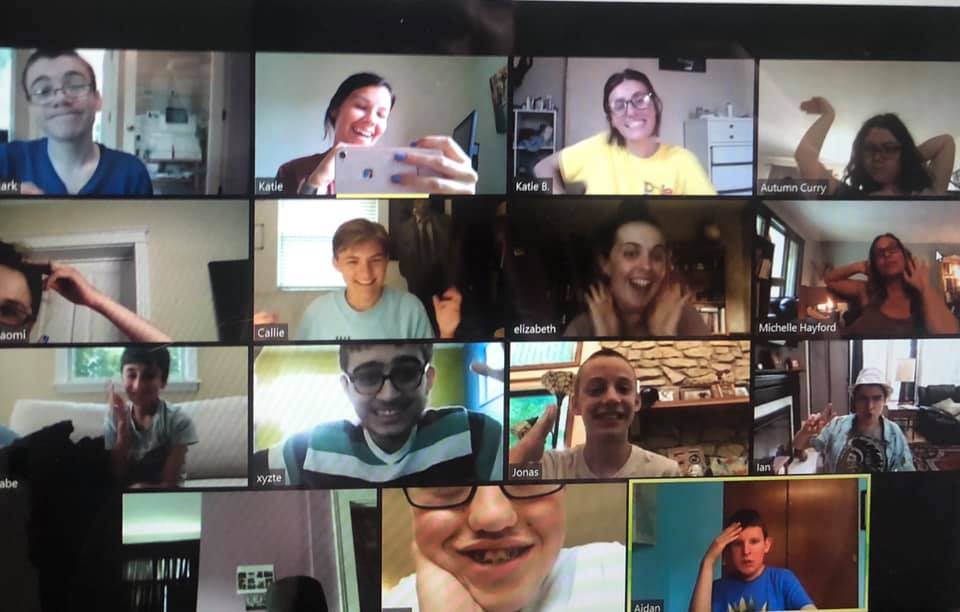 The COVID-19 pandemic pushed BCT's 2020 summer program into the virtual sphere. While BCT was anxious to see if its annual program, that so many students returned to year after year, would offer the same unique qualities of in-person programming, the cast members managed to pull together an incredible livestream program. The success and joy from the summer virtual program opened new avenues for BCT, such as spring and fall virtual workshops focused on specific theatre elements that its cast members have grown to love, such as improv and storytelling with a continued focus on social, behavior, and communication skills. 
What Cast Members Say
Many cast members experience remarkable personal growth every year. In a moving testimonial at the University of Dayton's Theatre, Dance, and Performance Technology Program's Improv Night for BCT, Sierra spoke about her experience in the Young Adult Program the past summer. Her words are inspiring, as she spoke confidently: "I was accepted for who I am and a lot of kids were just like me… Being in this theatre community has taught me something about making friends and not being judged… The director and her staff were the most friendly and supportive that I ever…and I felt right at home… I want to thank Brighter Connections Theatre for making me a better person." What a proud moment for her and her family! She has learned to make friends and to advocate for herself and others. Sierra's testimonial offers a glimpse into one of many successes of Brighter Connection's cast members. 
PBPO is proud to support Brighter Connections Theater. Learn more about Brighter Connections Theatre and their programs on its website.