Nonprofit Highlight: May We Help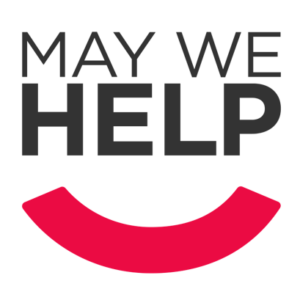 Oftentimes, a device is all that stands in the way of an individual with a disability achieving independence or pursuing their passion. And when that device is not available in the marketplace, that's when May We Help steps in to build custom solutions for individuals with special needs.
They are a team of volunteers, ranging from engineers, industrial designers, inventors, welders, woodworkers, seamstresses, doctors, occupational and physical therapists whose skill sets come together to design, build and deliver custom devices at no
cost to hundreds of recipients every year.
May We Help has five primary programs:
Custom Solutions – May We Help volunteers engineer dreams by designing, building, and delivering one-of-a-kind custom solutions. When appropriate, May We Help volunteers like to involve a physical and/or occupational therapist. Collaborating with a PT or OT allows May We Help volunteers to have a clear understanding of the individual's medical considerations, functional goals, positioning needs, and prior equipment use. Their focus is on developing devices that are not commercially available or modifying an existing piece of equipment. They typically develop devices for everyday use, as opposed to one-time use.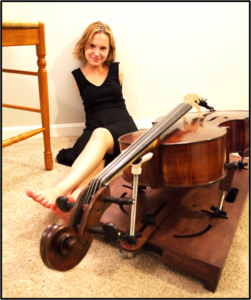 For example, Inga plays the cello with her feet but needed a better means of holding the bow. So May We Help volunteers made her this bow holder and cello stand.
In 2021, May We Help's skilled volunteers provided custom solutions to 365 people to help them become more independent and pursue their passions.
Adaptive Equipment Swap – May We Help's Adaptive Equipment Swap matches people with life-changing equipment free of charge! In just three years, it has matched over 500 people with over $1.5 million worth of equipment. Physical therapists provide guidance to ensure individuals and families have the right equipment and May We Help volunteers provide on-site fittings and modifications to ensure comfort and efficacy.
Annual Halloween Festival – On Halloween, if you have a power chair, you can be the envy of everyone on the block. So, May We Help teams up with UC's Theatre Arts program to build one-of-a-kind costumes which recipients debut at May We Help's Annual Halloween Festival.
Tinkered Toy Box – Before they turn school age, the way kids learn is through play. But kids with disabilities often don't have the fine motor skills needed to use the toys designed for their age group, and this can leave a huge gap in their development. May We Help's Tinkered Toy Box program solves this problem by providing FREE switch-adapted toys to children for the holidays.
First, our volunteers take toys that rely on cranks, levers or dials, and modify them so they can be activated with the gentle push of a button. Then families can choose to pick up their adapted toy from Santa himself, who visits MWH during our two-day Toy Pick Up event where families can enjoy holiday activities, refreshments, and visit with Santa in his workshop! This year, they provided over 200 gifts! Click on this link for press about their 2022 Tinker Toy Box event. 
SOAR Expo – Solutions. Opportunities. Adaptations. Recreation. This annual expo connects providers with end users, therapists, caregivers and friends to share resources, products and services.
"When I heard about what May We Help does, I felt hope."  – Mom