Nonprofit Highlight: NEST Community Learning Center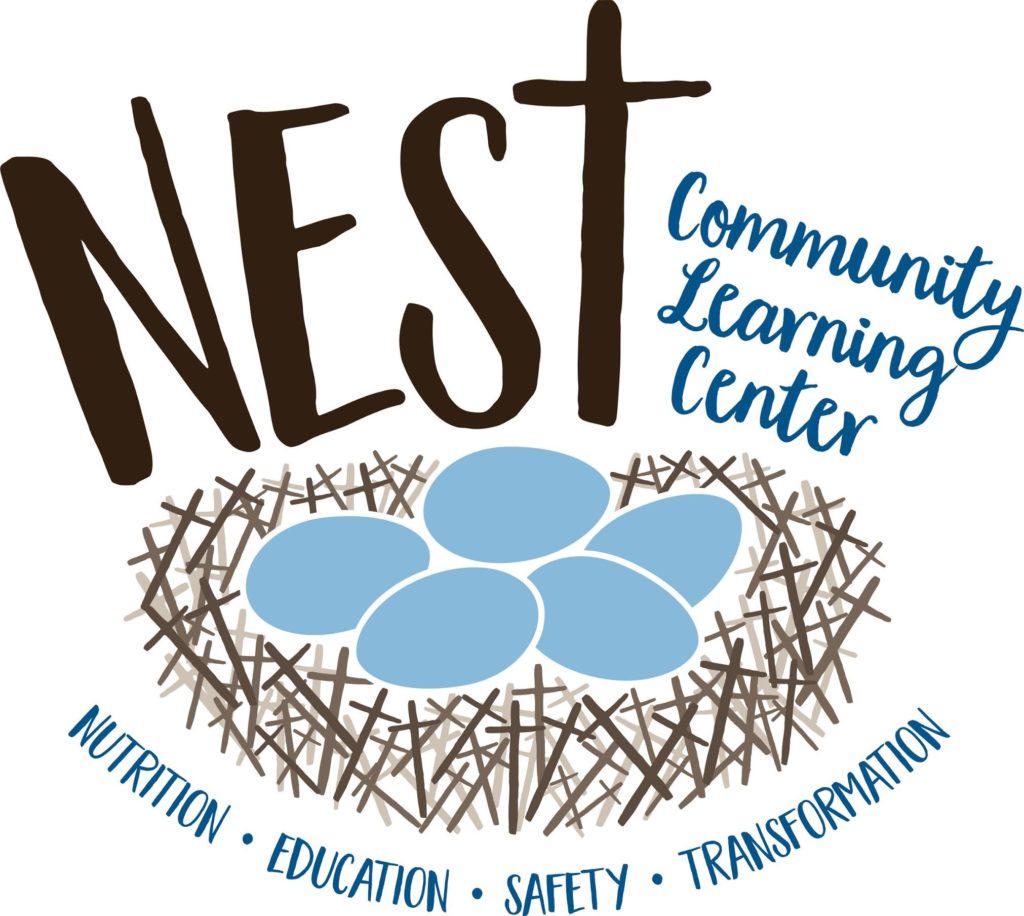 NEST Community Learning Center, founded in March 2016, addresses academic and non-academic barriers that perpetuate the cycle of generational poverty in suburban and rural communities. Since 2012, more of this nation's 12 million poor children now call the suburbs "home" instead of the cities. These children are largely underserved and unable to access the "safety net" that many urban areas provide. Education is the only thing that will truly change the trajectory of their lives, and allow them to thrive.
Through its innovative mobile classrooms, NEST CLC delivers free and easily accessible, year-round, award-winning academic and non-academic programs literally to the front doors of these at-risk, rural and suburban kids, living in poverty. All of NEST's programs support the whole child including nutritionally, academically, physically, and emotionally. NEST CLC utilizes a data-driven, trauma-informed, targeted action plan that works with teachers, parents, the schools, and the community and incorporates cutting edge educational and neurological trends.
"NEST CLC is a program whose design and execution had never been done before. Right from the start, NEST ran into roadblocks and PBPO reached out to attorneys that went to bat for NEST. PBPO provided guidance in a path to expand into other school districts, trademarked our logos, and even wrote special "permission slips" for us to be able to communicate with our students virtually. ALL that NEST Community Learning Center has accomplished could not have happened without PBPO's high-quality, creative, dedicated, and persistent attorneys. We could not be more thankful and feel so blessed for PBPO!" – Evangeline DeVol, Founder and Executive Director
NEST CLC offers three free programs to and in low-income communities:
During the school year, NEST has a daily After School Homework Help and Targeted Tutoring Program for students K through 12th
Early Learners' Program for children ages 3–5 to aid in Kindergarten readiness
During the summer months, NEST CLC stays connected with its low-income communities through its Lunch Learn & Play Summer Program that serves all children and their caregivers. This program provides an opportunity for critical relationship building, sports and camp activities, games, and crafts but most importantly, grade-level skill retention activities in reading, math, and science.
COVID-19 Response and Programming
When local schools closed in March due to COVID-19, NEST CLC quickly shifted its school year focus into partnering with their local suburban school district to deliver federally funded breakfast and lunch as well as NEST CLC funded dinners and weekend meals for our hundreds of at-risk students. Sadly, with many low-income parents losing their jobs, the number of children NEST CLC was delivering meals to and feeding each day increased in leaps and bounds. In addition to addressing this feeding challenge, NEST CLC spearheaded a "Have a Need, Here's a Number" service whereby it purchased another mobile phone, another mobile classroom, had cards and flyers printed, and put together a directory of willing churches, civic groups, and others who were willing to bring food to or meet other needs for the elderly, the ill, or the immune compromised so that they could self-quarantine and remain healthy in those very first uncertain months of the virus. By the end of the school year on May 30, NEST CLC had delivered 43,507 meals, countless educational supplies, and connected hundreds of community "needs" with community "responders".
Beginning June 1st when schools closed for the summer, NEST CLC took on the challenge alone of continuing to deliver food each day to their at-risk kids, and "keep an eye" on them in the midst of increased drug abuse, spousal abuse, child abuse, and teen suicide due to the pandemic. NEST re-designed its typical 10-week summer Lunch, Learn & Play Program with three goals in mind: to continue to provide daily nutritious lunches, to keep connected with their kids, and to keep their kids' brains academically engaged. NEST reached out to Strive Academy, an online learning program, to partner with them to design an academic "take home" program. Local community residents assembled these academic packets together as "kitchen table" projects. The response was overwhelming. At the end of the summer program, NEST CLC provided over 4,200 volunteer hours, 53,173 meals, multiple independently organized fundraisers, 4,400 academic kits made and distributed, almost 1,500 books given away, and $57,078 of in-kind donations received by NEST and given out to the children and families that NEST serves.
Learn more about NEST's programs and services on its website.