PBPO Welcomes Allison Kropp!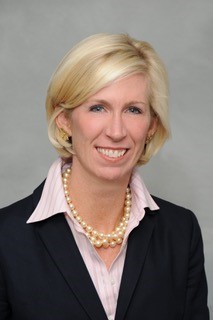 We are pleased to welcome Allison H. Kropp as the newest member to join the PBPO Board!
Allison is a community volunteer and former Partner of Counsel at the law firm of Dinsmore and Shohl in Cincinnati, whose practice focused exclusively on advising non-profit and tax-exempt organizations.  
She currently serves on the Boards of Trustees of the Summit Country Day School, the Cincinnati Museum Center, the Cincinnati Bar Foundation, the Children's Theatre of Cincinnati, the Catholic Inner-City Schools Education (CISE) Fund, the CISE Foundation, and the Harold C. Schott Foundation, as well as on the Advisory Board of the Duke Energy Children's Museum, and as Chair of the United Way's BoardBank Advisory Committee. 
Allison is committed to working to improve the quality and impact of the charitable organizations in Cincinnati and beyond.  She enjoys teaching and mentoring young professionals and lawyers, and has been an active member of the Cincinnati Bar Association ("CBA"), as former Chair of the Non-Profit Law Practice Group, and as a member of the mentoring faculty of the CBA's Mid-Career Working Group.  In 2015, she received the Pro Bono Partnership of Ohio's "Law Firm Attorney of the Year" Award in recognition of her dedication and service to Pro Bono Partnership and its clients. 
Allison is a graduate of the Summit Country Day School, Georgetown University School of Foreign Service, and Georgetown University Law Center.  She and her husband, J.B., live in Cincinnati and have three wonderful children.