PBPO Welcomes Two New Directors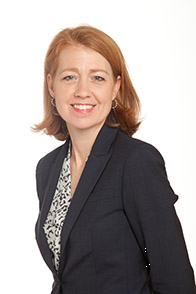 January 5, 2017 – Pro Bono Partnership of Ohio ("PBPO") announced that Mark Chilson and Susan J. Whaley have recently been elected to its Board of Directors.
Mr. Chilson is the General Counsel for CareSource. CareSource is a non-profit health plan and currently serves more than 1,500,000 Medicaid and Medicare Advantage consumers in Ohio, Indiana, Kentucky and West Virginia. CareSource is one of the largest Medicaid/Special Needs, tax-exempt health plan in the United States. Prior to joining CareSource, Mr. Chilson was a Partner with Bricker and Eckler. Mr. Chilson has tried to verdict over two hundred (200) jury trials. He is a Fellow of the Litigation Counsel of America, Fellow Ohio State Bar Foundation, named Lawyer of the Year by Ohio Lawyers Weekly, 2000; has been an Ohio Super Lawyer and Ohio Super Lawyer Corporate Counsel. Mark is former chair of the Dayton Bar Association Certified Grievance Committee, and serves on the Ohio State Bar Association Unauthorized Practice of Law Committee. Mr. Chilson received his J.D. from the University of Dayton School of Law and his B.A. from the University of Wisconsin.
Susan S. Whaley is currently Vice President and General Counsel – North America Global Go-To-Market and Global Practices at Procter & Gamble. Ms. Whaley has been at Procter & Gamble since 1999. Within P&G, Ms. Whaley is a Look to the Future Team Leader, Treasurer of the P&G God Government Fund and the NA Talent Council. Outside of P&G, Ms. Whaley is also on the Board of Directors for Camp Joy and the Church Council for the Good Shephard Lutheran Church. Ms. Whaley received her J.D. from the University of Cincinnati College of Law and her B.A. from Indiana University in Bloomington, Indiana.
Pro Bono Partnership provides free business and transactional legal services to nonprofit organizations serving the disadvantaged or enhancing the quality of life in neighborhoods in Cincinnati and Dayton.