PBPO Welcomes Chris Brown!
PBPO is pleased to announce that Chris Brown was recently elected to its Board of Directors. Chris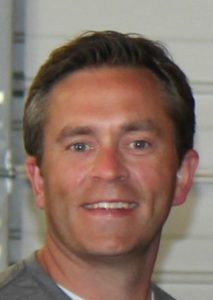 is Chief Legal Officer for Total Quality Logistics, LLC ("TQL"), one of the nation's largest third-party freight brokerage companies.   In his role, he oversees TQL's legal activities and provides direction and insight in matters relating to litigation, employee relations, and compliance.  Brown joined TQL in 2011 as the first in-house attorney for TQL, and has had the opportunity to grow and develop TQL's Legal Department.  Prior to joining TQL, Brown was a trial attorney at Taft, Stettinius & Hollister. 
Brown is a member of DRI, the Transportation and Logistics Council, and the Association of Corporate Counsel. Brown has served on the board of Daybreak, Inc. a youth homeless shelter, is Vice Chair of Dayton Christian School, Inc. Board and has served on boards for several local churches.
Brown received a JD degree from the University of Dayton School of Law where he has also taught as an adjunct and received a BA degree from Cedarville University.