Volunteer Spotlight: Abby Remley, Proctor & Gamble
PBPO volunteers often share more than their legal skills, and Abby Remley is one of those volunteers. Abby may be a familiar face to you, as she is often the first person to welcome guests at PBPO events at the sign-in table. She is a unique PBPO volunteer because she not only frequently shares her paralegal skills with PBPO nonprofit clients, but also enthusiastically helps out at our special events. We are thrilled to have her volunteer with PBPO in so many ways!
Abby has 20 years' experience working as an intellectual property paralegal in Cincinnati. Since 2007, she has worked as a trademark paralegal at P&G, for the healthcare businesses, which has a volume of more than 20,000 trademarks. Prior to joining Procter, she worked for 7 years at Wood, Herron & Evans as an intellectual property litigation paralegal. She graduated magna cum laude, Phi Beta Kappa, from the University of Tennessee Knoxville.
Why does Abby volunteer with PBPO?
Working with pro bono clients is a very personal and rewarding experience. I clear and file marks (or copyrights) for organizations that need IP protection, but don't have a budget for legal fees and many also do not understand intellectual property rights or why their business needs them. These clients enthusiastically welcome my experience and perspective. I am very proud that my work is so meaningful to their respective missions. As fun as it is to see one of "my" trademarks on CREST toothpaste packaging at the store, it is so rewarding to hear from a nonprofit which never would have obtained trademark protection for their logo if I had not volunteered to search for and file that mark on their behalf.
Fro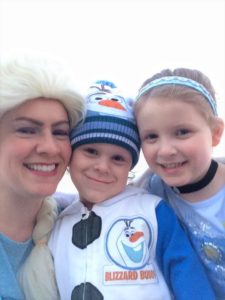 m a professional standpoint, pro bono work allows me to work directly with nonprofits/CEOs/boards of directors, which has been a welcome broadening experience. In addition, I always recruit an attorney volunteer to oversee "my" cases, which has been a creative way for me to stay connected to my local trademark attorney network.
In addition to her volunteer work with PBPO, Abby is a regular volunteer at her daughter's school, where you can find her working the crafts table at her class parties and being an enthusiastic over-contributor to the school-wide Trunk or Treat event in late October.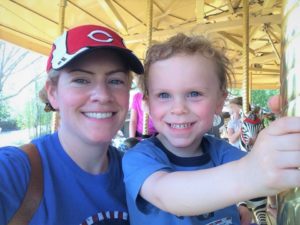 In her free time, Abby loves to workout and is currently into burst training and weightlifting. She also loves to read and is currently immersed in Sir Arthur Conan Doyle's The Adventures of Sherlock Holmes.
On weekends you will find Abby "momming" with her 4 and 7 year olds, which entails sports (swim and soccer), play dates, church, family movie nights and lots of cooking meals from scratch.