Volunteer Spotlight: Adam Centner, Keating, Muething & Klekamp PLL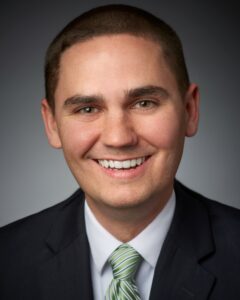 Adam, Partner at KMK, recently volunteered on a transformative merger project for Literacy Network of Greater Cincinnati to become Queen City Book Bank. Michelle Guenther, CEO of Queen City Book Bank, had this to say about Adam, "I can't say enough wonderful things about him. He is wise, humble, thoughtful, truly cares about our mission, and is spectacular to work with! Adam coached us through the merger and follow-up items with confidence and made it easy for our Board and team to trust we were in the absolute best hands possible." We are grateful to have Adam help our nonprofit clients navigate challenging situations.
Adam is a born and bred Ohioan – he grew up in Cincinnati, attended undergrad at Miami University in Oxford, OH and law school at Case Western Reserve University in Cleveland. At KMK, his practice is primarily focused on estate planning and nonprofit matters. He works both with individuals and families to meet their wealth transfer and asset protection goals, and also with local nonprofit organizations on formation, tax-exemption, and administrative and governance matters.
Why does Adam volunteer with PBPO?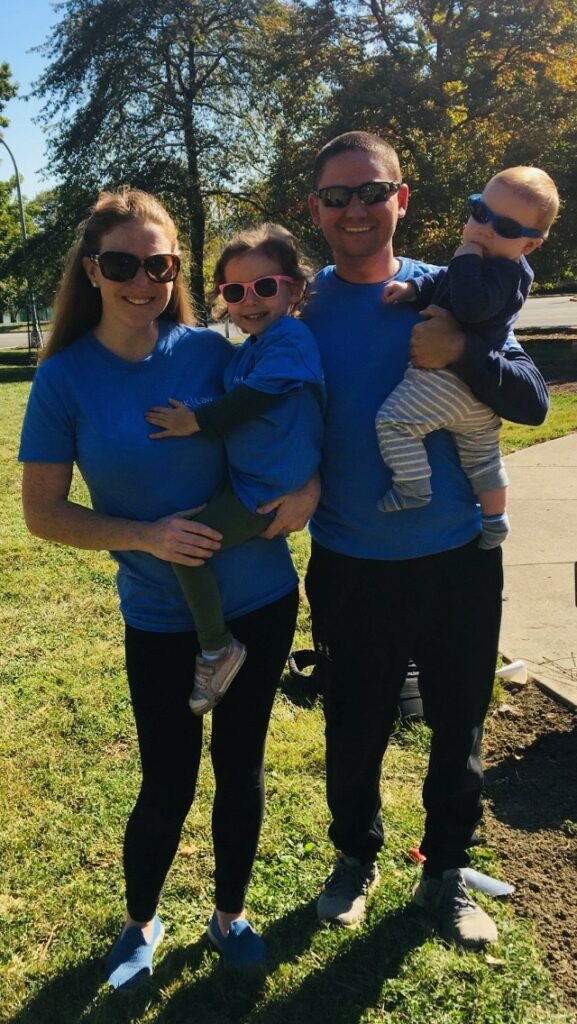 "PBPO's nonprofit clients are doing incredible work throughout our region, and I love playing a small role in helping some of those clients move past the legal issue at hand and focus on their mission. PBPO makes it so easy to learn about local organizations of all purposes and sizes that I otherwise may not have heard of, review the type of legal help needed, and decide where I can be useful and make an impact. I started working with Queen City Book Bank / The Literacy Network of Greater Cincinnati last year because I found its mission inspiring and incredibly important, and my appreciation for the organization has only grown since. Plus, as a volunteer with PBPO, I get to meet and work with some of the smartest, most interesting people around, so it's really a win for everyone involved. "
In addition to volunteering with PBPO, Adam serves as the Chair of KMK's Community Service Committee – KMK Cares – and leads the firm's efforts to make a positive impact in our community. He also sits on the Board of the Cincinnati Estate Planning Council and is a member of the Evans Scholars Leadership Council, which is a group of local young professionals that works to improve the lives of students by supporting the Evans Scholars Foundation.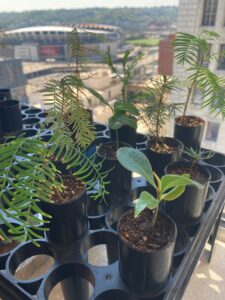 Adam is the father to three young children – one girl and two boys – and the youngest is just one month old. His free time usually involves playing with toy animals and trains, exploring local parks, and reading lots and lots of children's books. He and his wife also love to kayak, attending Reds games, and visiting the Zoo and Kings Island as a family. His two older kids are very excited to watch the Bengals this fall – as far as they can tell, the Bengals go to the Super Bowl every year – so they plan to take advantage of that enthusiasm and watch as much football as they can over the coming months!
Adam has a unique passion for growing trees. He and his kids collect seeds during the fall and grow them in pots on his office windowsill. He currently has redwoods, bald cypresses, oak trees, spruce, and even a lemon tree that will soon be looking for new outdoor homes.