Volunteer Spotlight: Bill Flynn, Strauss Troy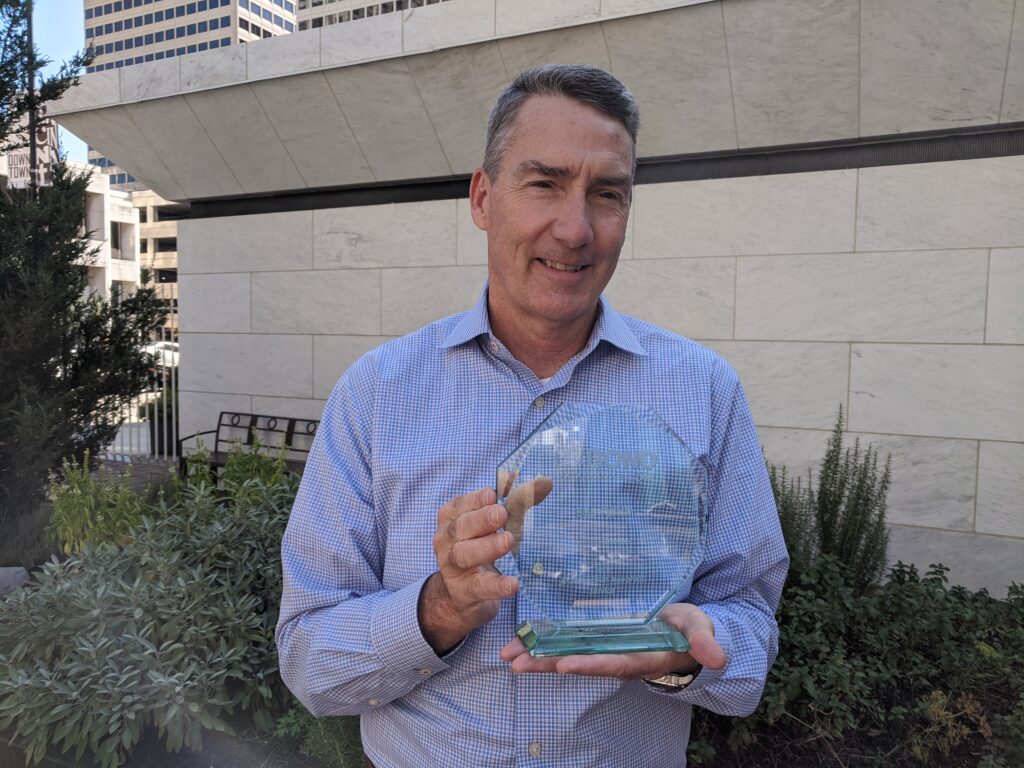 It was an easy decision to award Bill Flynn last year's Excellence in Nonprofit Service award because of his significant work with 1N5. In the words of Nancy Eigel-Miller, Executive Director of 1N5, "Bill has been a true gift to our organization. Specifically, he helped strengthen our operations with counseling on employment matters, corporate governance, and more. So when I say he went above and beyond—he went above and beyond." Bill is a shareholder at Strauss Troy, specializes in business law, business litigation, and financial services matters, and, through one of his many areas of volunteer service, has been designated the "the Voice of Mariemont."
Why does Bill volunteer with PBPO? "I was finally motivated to get off of the sidelines when I saw that Nancy Eigel Miller had signed up for some work for the 1N5 organization, which she founded after her husband Jim died of suicide, all while she still had two children to focus on. I knew the family from crossing paths in school and sports and actually coached a few soccer seasons with Jim – so I felt pretty strongly that someone was calling me to not be a bystander… What I could contribute pales in comparison (to the work of 1N5) – and my eyes were opened to how many other Nancys there are out there doing amazing work for people in our communities."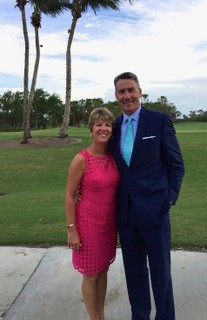 In his own words, Bill and his wife Beth have "three amazing, now self-sufficient children, two wonderful sons-in-law, and we are one of those weirdly 'Miami' families – myself, Beth, our three children, one son-in-law (we tolerate the other one who is a Buckeye), and possibly a future daughter in law, are all MU alum."
In addition to his work with PBPO, Bill has a wealth of experience volunteering in unique capacities to give back to our community. He was a member of the Cincinnati Children's Hospital Business Committee in the early 1980s and helped to raise funds to equip all Cincinnati EMS units with pediatric emergency kits, including child-sized manual ventilators. He now volunteers as a trustee for Congenital Heart Alliance of Cincinnati (formerly the Children's Heart Association of Cincinnati). Bill says his biggest single volunteer contribution has been as a volunteer and then a 10-year member of the Mariemont City Schools Board of Education, in addition to, until recently, a long tenure as the public address announcer for football, lacrosse, basketball and soccer in the earlier years, earning his designation as "the voice of Mariemont" (said in a radio voice!).
Bill loves to sail, travel to his family cottage on Elk Lake in northern Michigan where he picked up his love of sailing as a child, read history books, and has recently discovered the game "pickle" which he says is "weirdly fun."
In total, Bill has taken nearly 45 hours out of his busy schedule to volunteer for PBPO legal projects. His commitment to PBPO,1N5, and sharing of his time and talent to strengthen local nonprofits is a wonderful gift. We are humbled by his support of our mission. Thank you, Bill!