Volunteer Spotlight: Gene Droder, GE Aerospace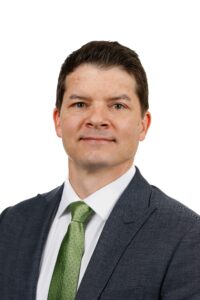 Gene is the epitome of a dedicated volunteer, who embodies the call to pro bono service. He is deeply committed both to the nonprofit clients he advises and to PBPO through his involvement with Grow PBPO. After taking on his first legal matter through PBPO in 2015, he has assisted with 25 legal matters, totaling just about 100 hours of service. He was also a founding member and co-chair of PBPO's Grow PBPO Advisory Council and continues to actively engage in Grow PBPO. We can always count on Gene to jump in and help whenever the need arises! We were delighted to recognize Gene as our 2022 Corporate Attorney of the Year at our annual awards celebration in April.
As a third-generation lawyer, Gene has always known he wanted to become an attorney. After attending Miami University and the University of Dayton Law School, he practiced at Frost Brown Todd for over a decade before joining GE as an in-house attorney in 2015. He is currently Senior Counsel – Commercial at GE Aerospace, primarily providing legal support for GE's engine components business, Unison Industries.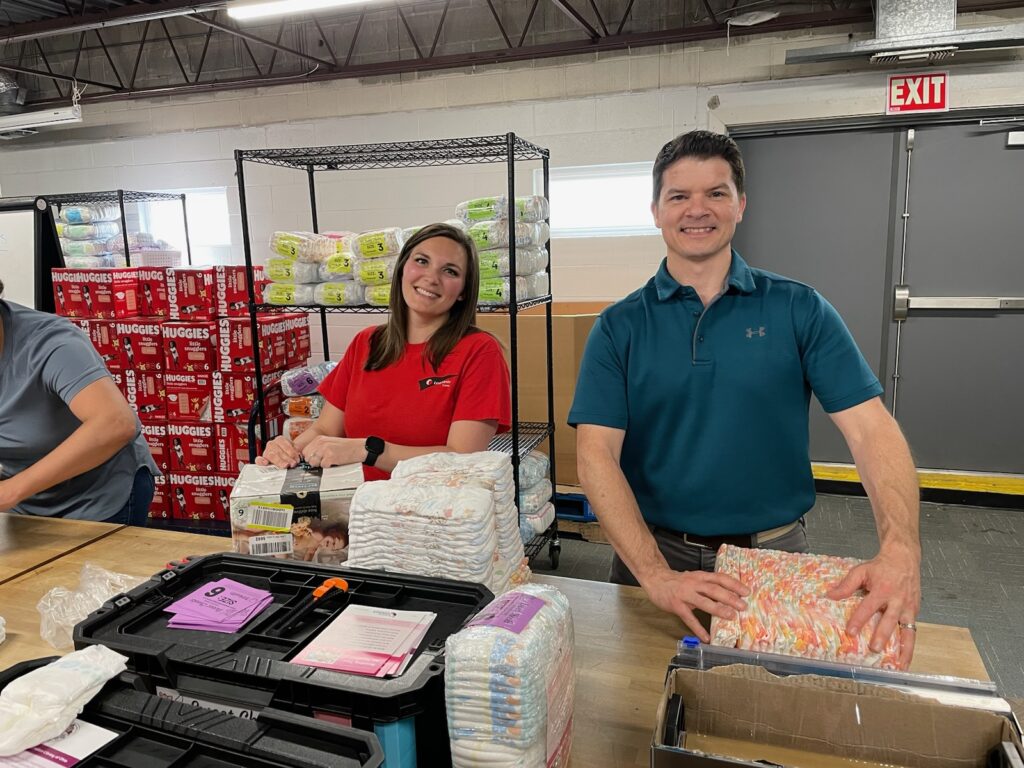 Why does Gene volunteer with PBPO?
"I've wanted to be a lawyer since I was 8. And I've always been passionate about service and volunteerism. PBPO enables me to nurture both interests. I can use my training and skills as a lawyer to make a real difference in the community by helping local non-profits be better organizations and allow their staff to focus more on their core missions. And I can choose to focus my efforts on different organizations depending on other interests or passions. "
Most of his current volunteer work outside of PBPO involves activities with his kids. He has coached his kids' basketball and volleyball teams and is currently very involved with Scouts, as his son is working towards his Eagle Scout rank. He was previously very engaged with ArtsWave and had several volunteer roles in the City of Montgomery, including Chair of the Parks and Recreation Commission.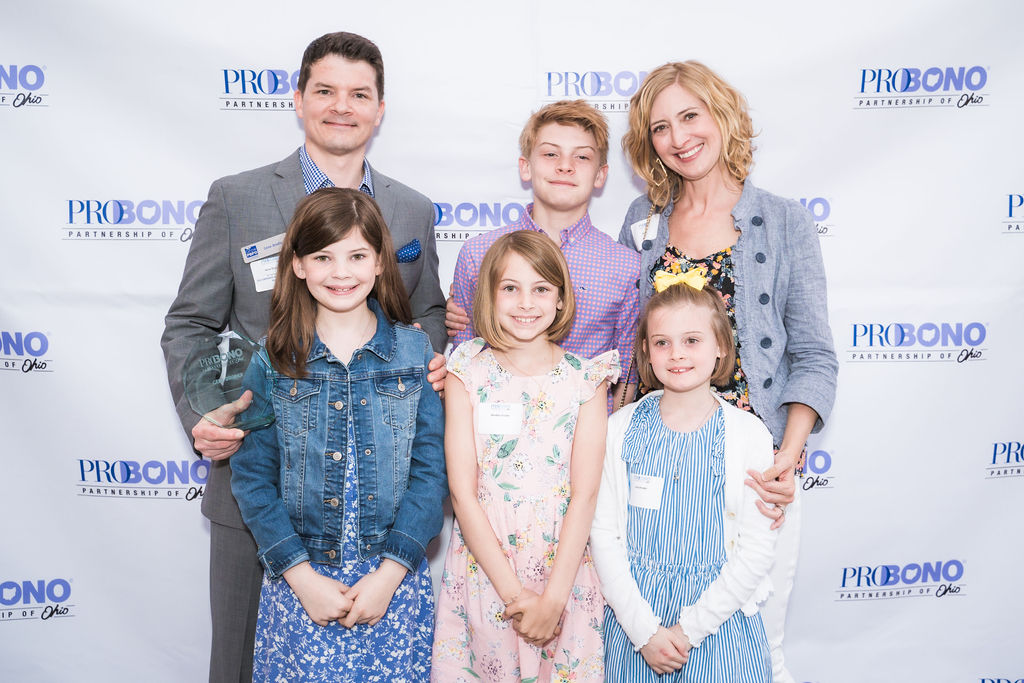 Gene and his wife Katie have been married for 19 years and they have four kids, ranging from ages 9 to 14. His favorite vacation was a trip to Italy several years ago, where he visited Rome and also spent about a week visiting various places and wineries in and around Tuscany. On the weekend, Gene is usually somewhere with his wife and kids. If not on a court or field or at a pool for kids' sports, they might be at Kings Island, the Cincinnati Zoo, or reading Harry Potter novels. Other favorite activities are attending a Bengals or Reds game or watching a Broadway show at the Aronoff Center. If Gene has any time to himself, he also enjoys almost anything active or sports-related, including running, lifting, golfing, playing basketball, or walking their dog, Griffey.