Volunteer Spotlight: Peggy Sullivan
Peggy Sullivan, GE Aviation, Counsel, Commercial Engines, Services & Global Sales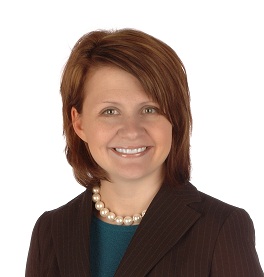 Peggy is one of the many fantastic volunteers from GE Aviation. She is now volunteering for her fourth legal project with PBPO, and has helped Melodic Connections and Churches Active in Northside (CAIN) develop and implement important policies.
Why does Peggy volunteer with PBPO?
"When I embarked on my career I made a promise to use my legal skills to give back to the community – but my schedule became so busy I was struggling to find time to serve on a non profit board full time. Then PBPO came along – offering the flexibility to grab cases when my schedule permits and work with all sorts of inspiring nonprofits (big and small) to help them make a difference in our community.  I have loved every minute of it and look forward to my next opportunity to contribute!"
Prior to working at GE Aviation, Peggy was a member at Frost Brown Todd.  In addition to her pro bono work at PBPO, she also leads GE Aviation's ChildHeLP initiative with VLP and is involved with other GE Aviation volunteer initiatives such as VLP wills clinics and events at the Ronald McDonald House.  "One of the things I love the most about working at GE is its volunteerism culture – we are both encouraged and fully supported at all levels to give back to our communities, which is amazing!"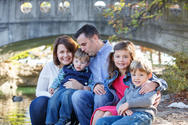 In her spare time, she is most likely with her family and three children, or at a sporting event.  She is a big fan of the Bearcats, Reds, and Bengals, and coaches youth sports.  With such a busy schedule, we feel privileged to have Peggy volunteer with PBPO!