Volunteer Spotlight: Mark Lutz
After joining our newly formed Seasoned Counselor Group, Mark quickly jumped in to work with 2 of our nonprofit clients. Mark currently works part-time for Jackson Lewis P.C., representing employers in labor and employment matters.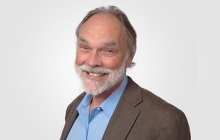 Why does Mark volunteer with PBPO? 
"I have enjoyed helping people with a passion for their work achieve their goals.  Especially rewarding was the opportunity to work with Melodic Connections, which builds community and enriches people's lives through musical performance."
Mark began his professional career when he clerked for Judge Nathaniel Jones in the Sixth Circuit Court of Appeals in 1981. After a brief time at Taft Stettinius & Hollister, he joined a newly-formed management labor & employment boutique firm, Denlinger, Rosenthal and Greenberg. He became a partner, and helped run the firm from 1985 to 2017, when Denlinger, Rosenthal & Greenberg merged with Jackson Lewis P.C..  Now he works part-time for Jackson Lewis, still representing employers in labor and employment matters.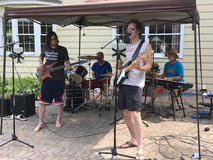 In addition to his volunteer work with PBPO, Mark is also involved with the Cincinnati Nature Center and other environmental organizations, but not in a legal capacity. In his spare time, Mark is a musician and a gardener.  He plays keyboard and has a band with three millennials, including his son.  Their band is called Audio Indemnity and they play alternative rock and originals, inspired by musicians like Talking Heads, Brian Eno, Smashing Pumpkins, Radiohead, Coldplay, and many others.   
Although Mark was reluctant to be in the spotlight, we are grateful that he is sharing his experience and skills with our nonprofit clients.