Volunteer Spotlight: Kerry A. Mahedy, Montgomery Rennie & Jonson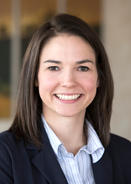 We were thrilled to recognize Kerry as our 2017 Law Firm Attorney of the Year at the PBPO Volunteer Appreciation celebration in March. Not only has Kerry volunteered for nine separate matters, including projects for Women Helping Women, ToolBank and Circle Tail – but she is also the Co-Chair of Grow PBPO, our new advisory board for younger professionals. Her enthusiasm and passion for making a difference in our community is obvious.
Kerry is a partner at Montgomery Rennie & Jonson in Cincinnati and has represented businesses and individuals in civil litigation across the country for the past 12 years. She enjoys working with professionals from all industries, but has considerable experience in the aviation, trucking, and construction industries. Prior to moving to Cincinnati, she was with Adler Murphy & McQuillen in Chicago where she primarily defended product manufacturers, airlines, and commercial equipment operators in personal injury and product liability litigation.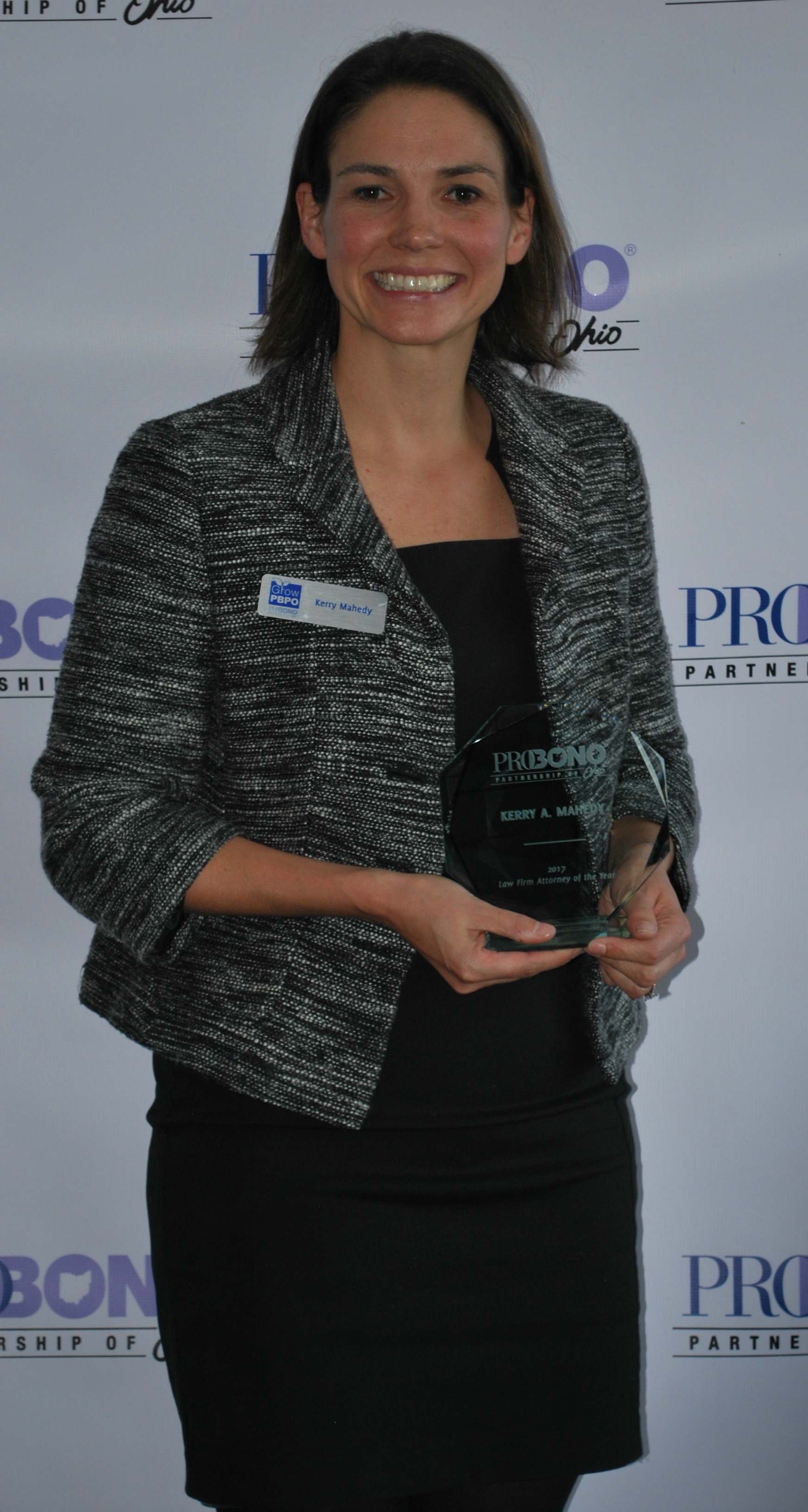 Why does Kerry volunteer with PBPO?
"PBPO is an amazing opportunity to get to know more people in our community who are working hard to improve where we live. Initially, I was reserved in selecting projects from PBPO, but I quickly realized that with the support of the PBPO staff and their fantastic resources, most projects are in my "wheelhouse." Now when I choose projects for PBPO, I like to find an organization that I want to learn more about and then work to assist them with their legal needs. It is a very rewarding experience."
Kerry is currently serving as Co-Chair of Grow PBPO, an advisory council to PBPO. "I am so proud to be Co-Chair of Grow PBPO. Our goal is supporting PBPO's mission though service, improving engagement in the community, and assisting PBPO in its efforts to secure the resources necessary to continue providing excellent service to the community. Grow PBPO is comprised of some of the most talented, dedicated, and kind attorneys that I have had the pleasure of meeting in Cincinnati. Each member is a fantastic resource for individuals who want to learn more about PBPO or get more engaged. I would highly encourage anyone with interest to contact me or any of the members to learn more."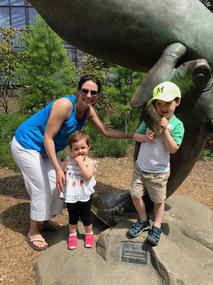 In addition to her volunteer work with PBPO, Kerry volunteers with Kindervelt, an all-volunteer organization dedicated to raising funds for Cincinnati Children's Hospital Medical Center. In order to raise funds for CCHMC, Kindervelt organizes and sponsors community events. Last year, she co-chaired the Luminaria event that accompanied the holiday festivities in Terrace Park, Ohio. They were successful in raising over $5,000 for the hospital.
As a relatively new Cincinnatian, Kerry enjoys exploring the city in her spare time. Her family often visits the aquarium, children's museum, Findlay Market and Great American Ball Park. In nice weather, you are most likely to find Kerry at the Zoo checking out the manatees or looking for Fiona!