Volunteer Spotlight: Jim Lawrence, Frost Brown Todd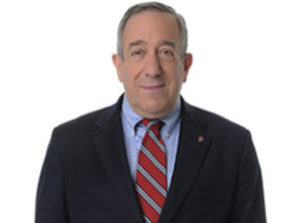 Jim began his legal career at the National Labor Relations Board, and then moved to Frost Brown Todd for 40+ years, specializing in labor and employee relations. Although Jim is now retired from Frost Brown Todd, he continues to teach negotiation and dispute resolution at the U.C. College of Law, The Ohio State University Moritz College of Law, and Osher Life Long Learning Institute (OLLI). Jim volunteered for his first PBPO project in late 2017. Since then, he has become our top volunteer in terms of # of legal projects: volunteering on over 40 legal projects with PBPO. Jim is a member of the PBPO Seasoned Counselor Group and the recipient of PBPO's 2018 Law Firm Attorney of the Year award. He keeps us all smiling with his wonderful sense of humor.
Why does Jim volunteer with PBPO?
The satisfaction – and pure joy – of helping organizations, generally unknown in our community, that benefit those in need and making our community a better place to live."
Jim has used his legal skills and talents in a variety of ways throughout his career, both professionally and through wide-ranging civic engagement. Some of his most extensive community work was with Seven Hills Neighborhood Houses for 25 years, where he served as a board member and board President, and the Cincinnatus Association for 30 years, where he also served as President. If Jim isn't busy teaching or volunteering with PBPO, you might find him collecting movie posters, especially film noir and blacklisted actors, directors, and producers. Below is Jim's Top 8 Best Movies to Watch list: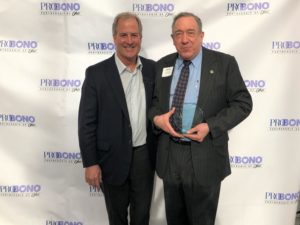 Splendor in the Grass (1961)

Maltese Falcon (1941)

The Big Sleep (1946)

Casablanca (1942)

The Manchurian Candidate (1962)

North by Northwest (1959)

The 39 Steps (1935)

Saboteur (1942)
If you cross paths with Jim, you might see if he remembers any French from his time at The Sorbonne as a student.