Volunteer Spotlight: Stephanie Scott, Dinsmore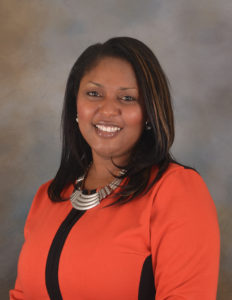 Stephanie's path to becoming an attorney is unique. Prior to law school, Stephanie worked in the non-profit sector for almost 20 years raising funds and awareness for various organizations. Since graduating from law school in 2017, she specializes in public finance law at Dinsmore, and still assists nonprofits through her many community involvements and through PBPO. We were proud to award Stephanie the 2018 Rising Star Award at our Volunteer Appreciation event in April.
Why does Stephanie volunteer with PBPO?
PBPO provides the perfect conduit to help me stay connected to nonprofits. As a young attorney, it is also an opportunity to hone my skills and acquire new skills, as well as develop good client skills when interfacing directly with PBPO's nonprofit clients.
Stephanie has continued her connection to the nonprofit community through a number of civic engagements. She serves on the board for the Campbell County YMCA, the steering committee for the Regional Youth Leadership program through the Northern Kentucky Chamber, and is active in BLAC and the Diversity and Women Lawyers Section of the CBA. Stephanie is also involved in the Fellowship Church of God where her father is the pastor.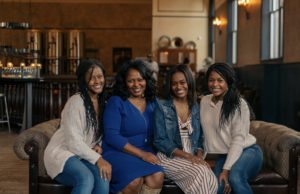 In addition to her volunteer work, Stephanie started a Christian Praise dance troop with her daughters, and they perform at various churches and venues. She is the dance troop director but her daughters create all the choreography – so much talent in one family!
Outside of her paid and volunteer work, Stephanie is the proud mother of three wonderful daughters, and currently moonlights as a "college application consultant" for her oldest. In the rare moments that she has free time, Stephanie enjoys going to a paint and sip studio to create a masterpiece.